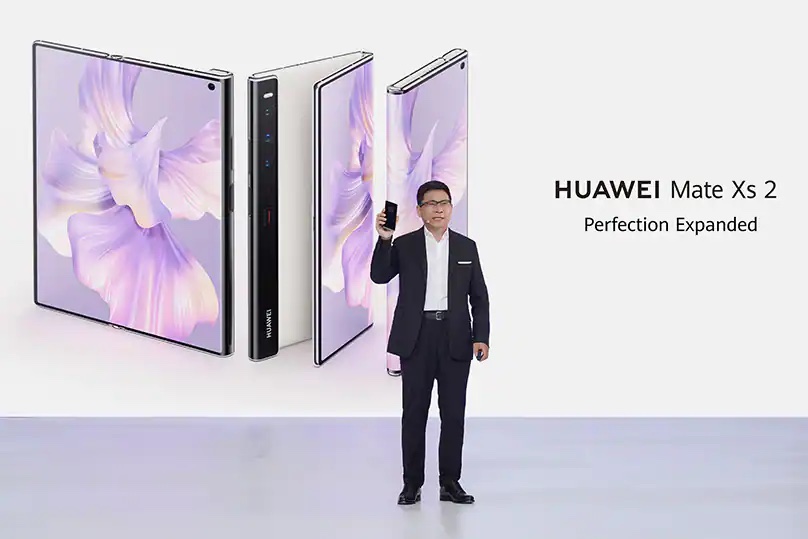 Highlights of Huawei's 2022 Flagship Launch
At the Huawei Flagship Product Launch Conference 2022 last week, the company showcased its new products that will hit the market soon, much to the delight of its customers.
The range includes a series of hardware products as well as the Huawei Health app which has been gaining popularity around the world. Here are some of the products announced by the Chinese tech giant during the event, which was broadcast live from Milan, Italy.
Huawei Health App
Huawei Watch GT 3 Pro / HUAWEI WATCH GT 3 Pro Titanium
Huawei Mate Xs 2:
Huawei P50 –
Huawei Watch Fit 2, Huawei Band 7 and Huawei Watch D
Let's see what these products bring;
Huawei Health App
The Huawei Health app continues to advance users' overall wellbeing in areas such as fitness, nutrition, and wellness. The app aims to encourage users to maintain good physical and mental health.
Among the notable additions to the app is the Huawei Health+. It is a premium paid service that allows users to access more features suitable for their health and fitness.
Huawei Watch GT 3 Pro
The Huawei GT 3 Pro is a watch built in the classic timer design that has a circular dial. It is offered in two versions; the titanium model and an all-ceramic model. Key features include sapphire crystal, a 1.4-inch OLED display, and a battery that lasts 4 days for the titanium model and up to 7 days for the ceramic model. It is IP68 rated which means it is noticeably water and dust resistant with a 164ft swim proof property. The Huawei GT 3 Pro Titanium Edition is the luxurious high-end version.
At the same time, Huawei announced three more wrist wearables, including the Huawei Watch Fit 2, Huawei Band 7, and Huawei Watch D.
Huawei Mate Xs 2
This all-new foldable smartphone is an iconic product of modern life. It weighs a measly 255g and features the world's first 3D fiberglass design. The screen has been designed to absorb as much shock as possible and make it more reliable.
Huawei P50
Huawei presents it as "The ultimate camera phone with an aesthetic design". It's built with HUAWEI XD Optics and HUAWEI XD Fusion Pro image engine to deliver brighter and sharper high-resolution images. "The periscope zoom lens supports a maximum zoom range of up to 80 times." The company says.
Huawei has gone the extra mile to stall its US rivals, including Apple, Microsoft and Google, all of which have similar products. The Chinese firm has become a formidable competitor in several niches.
Follow us on Telegram, Twitter, and Facebook, or subscribe to our weekly newsletter to make sure you don't miss any future updates. Send tips to [email protected]